Serving All Of Florida
Our Address
---
Law Offices of
Jennifer A. Garner, P.A.
2224 Ashley Oaks Circle, Suite 101
Wesley Chapel, FL 33544
---
Contact Details
Call or email to reach us and we will respond quickly and ready to help you with your need.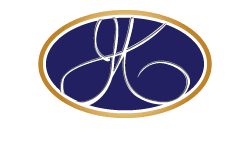 We are available
From Monday through Friday
---
Send us a message
Feel free to ask
Testimonials
From Our Satisfied and Happy Clients
Jennifer was hired to represent us in Landlord/ Tenant court. We hired Jennifer because our landlord wanted to wrongfully evict us out of our home. We took our case to Jennifer and she was very thorough and knew the Florida law. Jennifer won the case and kept us in our home. Jennifer also had our landlord pay all of our attorney fees since we won the case. I would highly recommend Jennifer for any Real Estate transaction counsel.

I hired Jennifer Garner to represent me in several foreclosure cases, she is very thorough and knowledgeable in many areas of the law and always keeps me updated with the progress of each case. Thank you Jennifer for the personal attention you have shown me and my family.

Jennifer has represented my real estate investment company on numerous occasions to represent us against Home Owner Association attorneys and have been more than happy with her performance and outcome. She is responsive, dependable, knowledgeable, and always available when we call her. We now utilize her exclusively. Great choice if you need an attorney.
---